The Mission Ministry at First Presbyterian Church of Brandon is proud to present to you "Meatballs for Mission"! Join us on Saturday, April 28th at 5:30 for an evening of fun, family and fellowship. Dinner will start being served at 5:30 and will include salad, spaghetti with meatballs and dessert. The cost of dinner will be $5 per person or $20 per family. After dinner, we will be showing the movie "Ratatouille" with popcorn for sale as well. Add M&M's to your popcorn for an added cost!
We are raising the money to meet our annual financial commitment of $2,400 for Family Promise and $500 for military postage. This is a great way to have a family fun dinner and a movie night while raising money for great mission work. We hope that you are able to join us on the evening of the 28th for Meatballs and Mission!
For More information please contact Angela Zane or the Church office at 813-689-4597.
About the Movie Ratatouille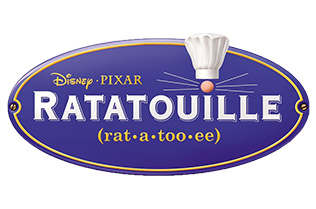 A rat named Remy dreams of becoming a great French chef despite his family's wishes and the obvious problem of being a rat in a decidedly rodent-phobic profession. When fate places Remy in the sewers of Paris, he finds himself ideally situated beneath a restaurant made famous by his culinary hero, Auguste Gusteau. Despite the apparent dangers of being an unlikely — and certainly unwanted — visitor in the kitchen of a fine French restaurant, Remy's passion for cooking soon sets into motion a hilarious and exciting rat race that turns the culinary world of Paris upside down. Remy finds himself torn between his calling and passion in life or returning forever to his previous existence as a rat. He learns the truth about friendship, family and having no choice but to be who he really is, a rat who wants to be a chef. Movie Synopsis courtesy of Fandango