Worship in Person in the Sanctuary or online Sundays at 9:30am
Worship occurs in the Sanctuary.
FACE COVERINGS are STRONGLY RECOMMENDED for EVERYONE (revised 8/5/2021)
All vulnerable individuals and those with certain serious underlying health conditions can attend at their discretion, but are encouraged to continue physical distancing if they choose to return
Temperatures will no longer be taken upon entry; people are encouraged to stay home if they are not well
Registration is requested, to enable safe distancing for those attending
Social distancing will be maintained, hand sanitizer stations will be maintained, Giving/offerings and observation for Lord's Supper will follow the plan currently in place.  Coffee service has returned
Phase 3 includes return to CDC for Adult Sunday school (at discretion of teachers and classes) and church group meetings. Outside groups may return, pending approval by Building & Grounds.
Please direct any questions or concerns to the church office and the Task Force will respond.
Information Sheets about Re-Entry
Communications are made through weekly Friday E-News, the Website, Facebook page and occasional Phone Tree messages. You can sign up for Friday E-news here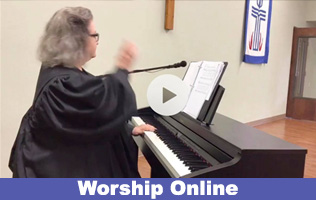 Join us on Sunday
Worship in person resumed on August 9. You can worship in person at 9:30am.
You can worship online Sunday at 9:30am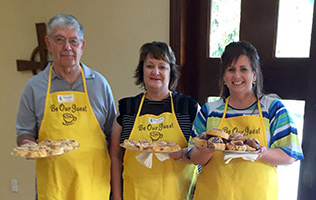 New to FPCB?
About First Presbyterian Church of Brandon
Looking for a place you can feel like you belong? Come to First Presbyterian Church of Brandon. You can expect a warm welcome. On Sundays you can worship together in person or online at 9:30am. The congregation is led by Pastor Mike who shares relevant messages that are based on what the bible teaches. You can be a part of a church that truly cares about the local Brandon community, since church members regularly invest their time and money to help with Meals on Wheels, Family Promise of Brandon, Stephen Minsters, Metropolitan Ministries and more. There is something for everyone with programs for children, youth, and adults. So if you are looking for a church in Brandon you've found a great place with First Presbyterian Church of Brandon.
---
Upcoming Events