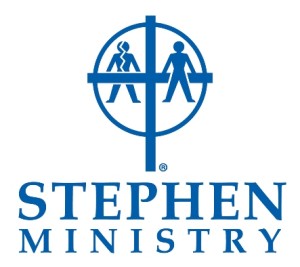 Stephen Ministers provide emotional and spiritual support and care to people who are going through a difficult time, such as divorce, grief, death of a loved one, illness, hospitalization, relocation, or loneliness. 
If you are in need of support from the Stephen Ministry team, you can be matched with a Stephen Minister by calling the church office at (813) 689-4597. First Presbyterian has trained over 100 Stephen Ministers since 1989. (more information)

Interested in Becoming a Stephen Minister?
Do you have a heart for others? Are you willing to be a source of warmth, care and blessing to someone in need? Perhaps you have received care yourself and want to give back. Being a Stephen Minister is an opportunity to show the love of Christ to others in the community and show them that they are cherished and cared for even when life is challenging.  Stephen Ministers go through an intensive training which covers topics such as effective listening, confidentiality, the stress of hospitalization, feelings and utilizing community resources.  A confidential ministry; those receiving care can be assured that their identity and concerns will remain private. In addition to the initial training, these Christian lay caregivers will continue to receive twice-monthly continuing education and supervision support as they strive to offer the highest quality Christian care giving.
Training Classes to become a Stephen Minister are offered throughout the year at First Presbyterian Church of Brandon. Contact the office at 813 689-4597 to get more information about becoming a Stephen Minister.
History of Stephen Ministers at First Presbyterian Church of Brandon
First Presbyterian Brandon is one of 12,000 congregations representing 177 different Christian denominations from all 50 states, 10 Canadian provinces and 29 other countries that have implemented this program of lay Christian caregiving. First Presbyterian initially partnered with Stephen Ministry in 1989.  Since that time 13 Stephen Leaders completed a seven-day Leader's Training Course. The Leaders return to recruit and train other laypersons in the skills of Christian care giving. To date 113 Stephen Ministers have been trained at First Presbyterian.