Rev. Dr. Mike McCormack, Pastor, Head of Staff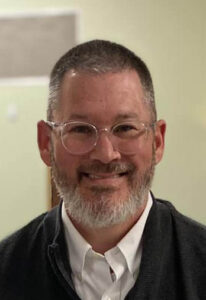 Michael McCormack joined the FPCB staff in the fall of 2015.  Growing up near Dayton, Ohio, Michael attended Tusculum College in Greeneville, TN.. He is a graduate of Louisville Seminary where he met his wife Elizabeth.  Michael and Elizabeth have two boys, Noah and Liam.  The McCormacks also have one Wheaten Terrier named Brigitta.  One is enough.
When not working, Michael enjoys watching soccer, riding his bike, and eating sandwiches.  He fervently prays for the musical act Phish to return to Florida–anywhere within the state would be fine.  Pastor Mike rejoices to be able to serve FPCB "for such a time as this."

Rev. Dr. Earl Smith, Pastor Emeritus

Ken Watts, Praise Director
Ken has a varied background with degrees in Sociology, Counseling Psychology and Music. It seems that music forms the bookends of his educational career having begun an undergraduate degree in music and completing a graduate degree in conducting and trumpet performance in 2012. Ken likes to refer to himself as a great ecumenist having served as musician in a variety of Christian traditions. This experience brings a wealth of repertoire, which Ken is eager to share with the Praise Band and the church.
Ken and Janet have lived in Brandon since October 1989. Both are avid ham radio operators (WA4NSV and KB4PUM, respectively) and they have renewed their interest in bicycle riding over the last year.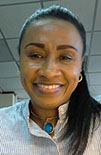 Carol Stanford, Office Manager
She's from the Island of Jamaica and moved to Florida in 2015 to join her husband. She has a BS Degree in Management Studies after studying vocations including accounting and psychology. After working in various departments of the same organization for almost 23 years, she spent the last 10 of her tenure working in the Human Resources Department as an Administrative Assistant. This organization gave her a wealth of experience She's excited about using her talents to make a meaningful contribution to the ministry of First Presbyterian Church of Brandon. It is her hearts desire to make a difference in the lives of others.  She is very happy to be a part of a team committed to teaching the word of God, helping others and changing lives.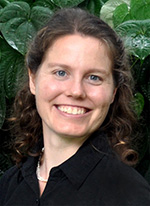 Barbara Kemp, Communication Coordinator
She and her husband Kevin own and operate Kemp Design Services of Lithia where she uses her talent as a Computer Graphic Design artist.  Barb has a degree from Purdue University and has lived in Florida for 15 years. She and her husband Kevin have two sons, ages 12 and 8. She has experience working with non-profit organizations and other local churches. She is excited about helping to improve the website, facebook, and email communication tools to keep everyone at the church informed.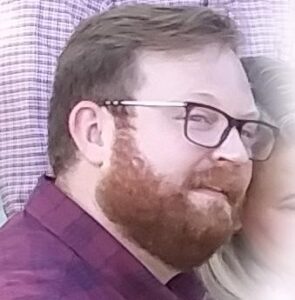 Stephen Liebelt, Media/Technology
He will manage all requirements for worship services and special events. Stephen works as an IT specialist for Hillsborough County Aviation Authority at the Tampa International Airport. Stephen, wife Sarah and son Ben are members of our church. It is a blessing to have his experience and participation in our worship services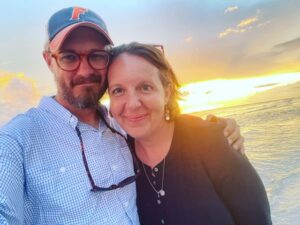 Rev. Callie Weber, Volunteer Youth Director
Rev. Callie Weber experience includes youth director at First Presbyterian of Fairfield, CT; Former camp counselor and Program Director at Cedarkirk with a BA in Religious Studies from Agnes Scott College and an MDiv from Union Theological Seminary in New York City. She loves watching the youth grow in their relationships with God and one another.  It is such a life building and giving practice to be part of a community of faith that enriches their lives now and in the future. She is a Director of Community Counseling for Empath Health/ Tidewell Hospice. She is married to Kevin with two kiddos.  They have 4 cats, a rabbit, and a guinea pig (yes, a small zoo). She loves to run, enjoy a good burrito, and am always up for hand of cards.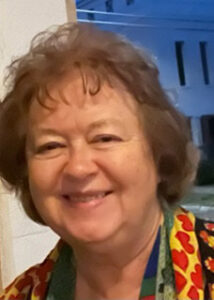 Sylvia Marcinko, Director of Choirs / Organist
Sylvia Marcinko Chai received her Bachelor's and Master's Degrees from the University of Redlands in Redlands, California. In addition, she studied privately with concert organists Claire Coci, Alan Morrison, and Walter Hilse.
She is a Colleague of the American Guild of Organists and is Exam Coordinator for the State of Florida.
Sylvia has appeared in recitals throughout the United States and in Beijing, China, in addition to church positions. She is currently Director of Music for Blessed Sacrament R.C. Church and Director of Hispanic Ministries at Our Lady of Perpetual Help in the historic Ybor City section of Tampa.
With her husband, Dr. W. Alvin Chai, Sylvia co-founded SST, which at one point was the largest OEM for Hewlett Packard in the Greater NY area, 10th largest in the nation, with four international offices. In addition, she edited the book Standard Programming in Cobol, written by her husband and brother-in-law, which became a best seller in the field.
A native of Minnesota, Sylvia enjoys freelance writing as well as music. She and her husband have five children and seven grandchildren.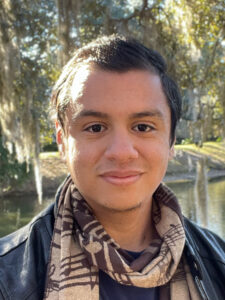 Brandon Baltodano, Praise Ensemble Pianist
He began studying at age 13 by ear until studying classically at 15. He became head keyboardist at Windermere Baptist Church and the head keyboardist at Foundation Academy Preparatory school. During High School he engaged in jazz studies and was a part of the jazz ensemble and jazz combo. He also accompanied the choir and applicants for solo and ensemble. Brandon continued classical studies and received masterclasses from Dr. Gloria Cook (Rollins college) Dr. Yun-Ling Hsu (UCF school and music), and Dr. Roberta Rust (Lynn University). He is currently studying piano performance under Dr. Eunmi Ko and Dr. Sang-Hie Lee at the University of South Florida with a minor in chemistry. Brandon is an active performer at the University of South Florida. He participates in multiple Church ensembles and performances in the Tampa Bay Area. His favorite aspect of music is teaching and has taught at various schools of music such as Barrett's School of Music, Tampa Piano Academy, and Rockatar Music Studios. Brandon also engages in many various activities on campus and sits as vice president of the Performing Arts Medicine Association student chapter and as a research assistant at the Positive Aging Lab. Brandon spends much of his free time volunteering at Moffitt Cancer Center, Advent Health Tampa, and offers tutoring at the USF Chemistry society and through Intutorly.