Children and Youth Ministry
Youth Mission Statement:  We are people of hope, who serve and accept everyone through our faith in Jesus.
Fun, food, fellowship and faith are the cornerstones of the Youth Ministries at First Presbyterian.  Youth gather on Sunday evenings for recreation, dinner and reflection.  Open to 6-12 graders.
Youth meet most Sundays from 5:00-6:30.
Sunday school for youth is 10:45-11:30.
This team is led by a great team of adult volunteers.
We seek to follow the example set by Jesus, while applying His lessons to our daily lives. We participate in many events that teenagers and students are sure to love during the year.
Church Youth Group Events
Night of Joy
Trunk or Treat
Retreats and Mission Trips
Picnics
Christmas Caroling
Feed the Bay and local mission
Confirmation Class
Youth Sunday
Sign Choir  Check out the video
JOIN US ANY TIME!
For more information about the Youth Group at First Presbyterian Church of Brandon please contact Callie Weber at [email protected]
Children
Our children have many opportunities to be loved and get to know Jesus more. We offer Sunday School. Monthly get togethers, a Summer Vacation Bible Study and other ways your whole family can grow in Faith.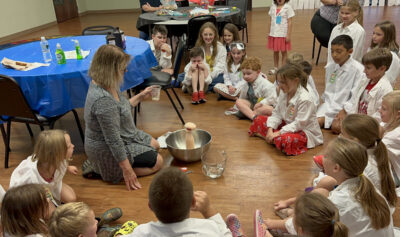 Faith Followers (Sunday School)
Three year olds-5th graders will be invited to follow their teacher from the Sanctuary to Mauldin Hall after the Children's moment during worship. This is a wonderful opportunity for our youngest learners to learn more about Jesus. They can be picked up after Worship.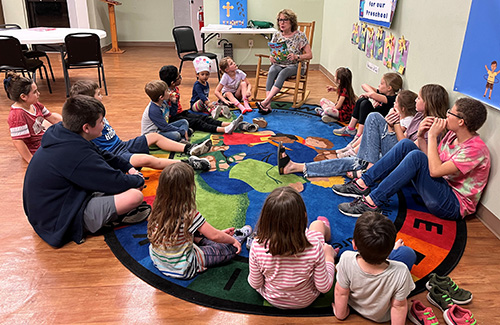 Faithful Friends
Faithful Friends is our monthly event that brings kids together for a time of fellowship, food, crafts, and games. It is usually a Friday night or corresponds to a holiday. Past events include:
Trunk or Treat
Heart Healthy Extravaganza
Easter Egg Hunt
Olympic Themed Events
Advent Adventures