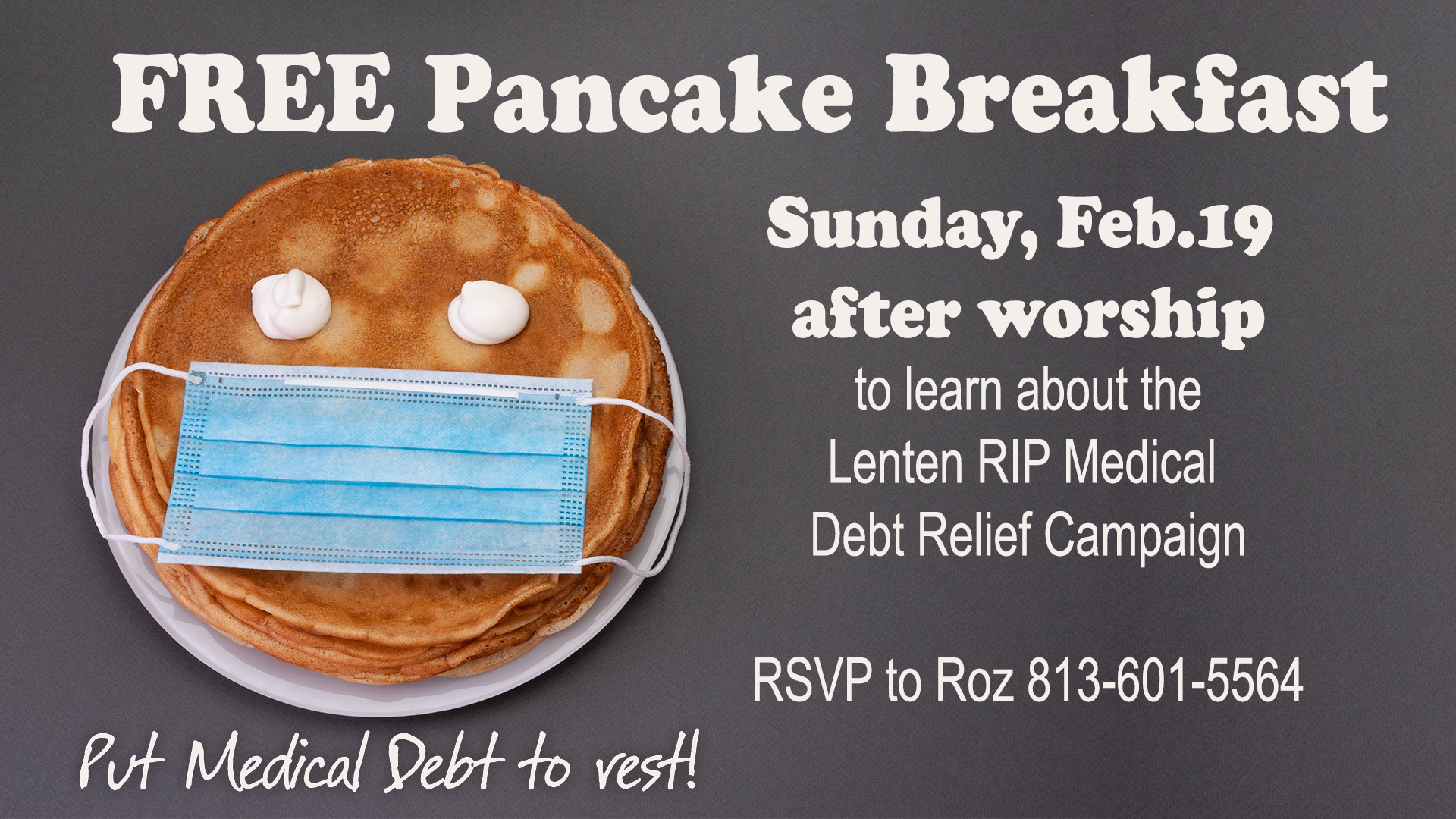 Free Pancake Breakfast
3
3 people viewed this event.
Please join us for a free Pancake Breakfast following the worship service on Sunday, February 19th, for an informational kick-off to our church's newest Mission focus:
FPCB's Lenten RIP Medical Debt Relief Campaign
Come find out what it's all about!
What it is
How it works
Who it helps
Why we've paired it with Lent
How one dollar can unburden $100 worth of Medical Debt from someone who is suffering
Does that sound interesting? Would you like to learn more? Sign up for our free Pancake Breakfast at the table in the narthex or contact Roz Dill at 813-601-5564 so we can know how many people to prepare for.
Hope to see you there!
The Mission Team of FPCB
Want a sneak peek about what this is all about? Check out this video