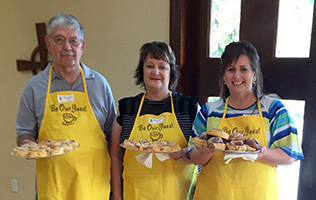 New to FPCB?
About First Presbyterian Church of Brandon
Looking for a place you can feel like you belong? Come to First Presbyterian Church of Brandon. You can expect a warm welcome. On Sundays you can choose between a Praise Service with live choir and instrumentalists at 8:30am or a more traditional worship experience at 11am. The congregation is led by Pastor Mike who shares relevant messages that are based on what the bible teaches. You can be a part of a church that truly cares about the local Brandon community, since church members regularly invest their time and money to help with Meals on Wheels, Family Promise of Brandon, Stephen Minsters, Metropolitan Ministries and more. There is something for everyone with programs for children, youth, and adults. So if you are looking for a church in Brandon you've found a great place with First Presbyterian Church of Brandon.
---
Upcoming Events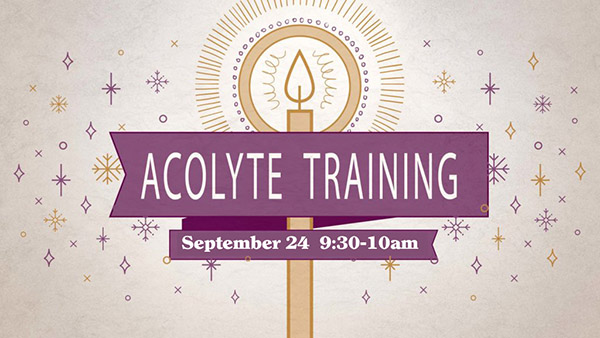 Acolyte Training
All 1st – 5th graders, new or returning to Acolyte service, join Sandy LeFevre, Karen Weber, and Elizabeth McNair in the sanctuary as we learn about the special role that Acolytes have in bringing the light of Christ into worship services. We will be finished in time to join our Sunday School classes. Parents are encouraged to attend.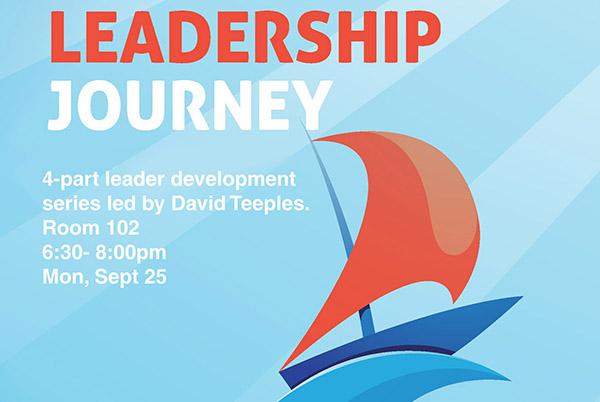 Leadership Journey
Join this 4-part leader development series led by David Teeples in room 102 from 6:30- 8 on Mon, Sept 25. There is no cost, but registration is required at dateeps@gmail.com
Daddy Daughter Dance
Share a fun-filled exciting evening with your little girl(s). Dads are $30 and daughters are $10 (each). To register and purchase tickets in advance go to mygraceumc.com or call 681-6170 by Oct 2. Event held at  Grace UMC 5708 Lithia Pinecrest Rd, Lithia, FL 33547.   Ticket sales benefit Family Promise of Greater Brandon.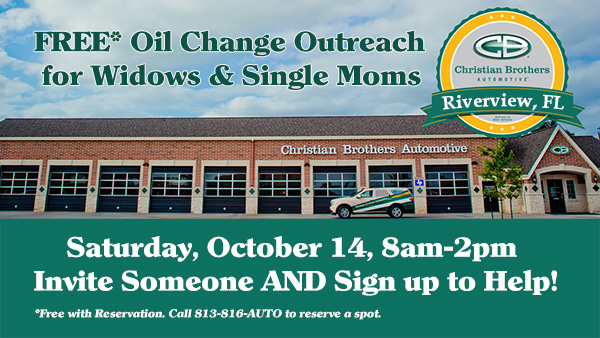 FREE Oil Change Outreach for Single Moms and Widows

Saturday, October 14th  8am-2pm at Christian Brother's Automotive 
We know that being a widow or single mom can be tough. That is why Christian Brothers Automotive, First Presbyterian Church of Brandon, and others in the community are partnering together to provide free oil changes, with reservations, to people who could use the help on this National Day of Service, Saturday October 14 at Christian Brothers Automotive 10010 McMullen Road; Riverview, FL 33569.
Ways to help:
Invite widows & single moms who could use this service to make a reservation
"Mechanics" to help do the oil changes with CBA technicians' guidance
Prayer / conversationalists
Hospitality Team snacks, serving, setup, cleanup
Car Clean Up Volunteers to help wash and vacuum cars. Shop Vac Use and Car Cleaning supply donations are also helpful
To request a reservation, sign up to help, or get more information talk to Barb Kemp autooutreach@gmail.com (813) 816-AUTO or Donna Basset donnabassett1959@gmail.com (813) 433-6498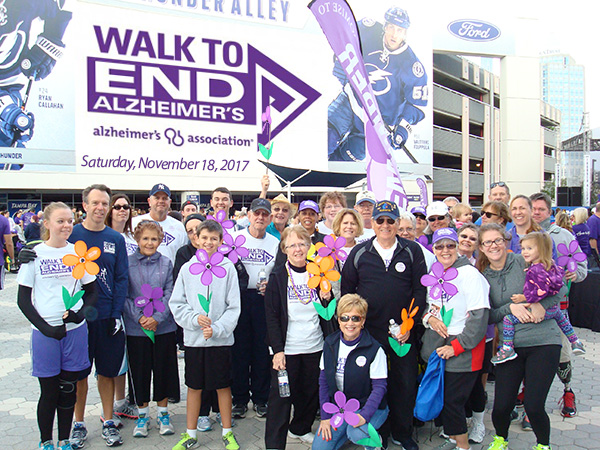 Walk to End Alzheimer's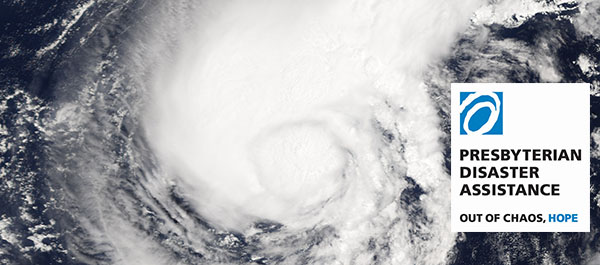 Help people impacted by Hurricane Harvey.
Support recovery efforts with your gift today! Presbyterian Disaster
Assistance has been in touch with the presbyteries in the path of
Hurricane Harvey to offer assistance. We are standing by with resources
and National Response Team members ready to deploy upon invitation
and when it is safe to do so.
You can give today and support the Presbyterian Disaster Assistance by making checks payable
to First Presbyterian Brandon earmarked "PDA/Harvey."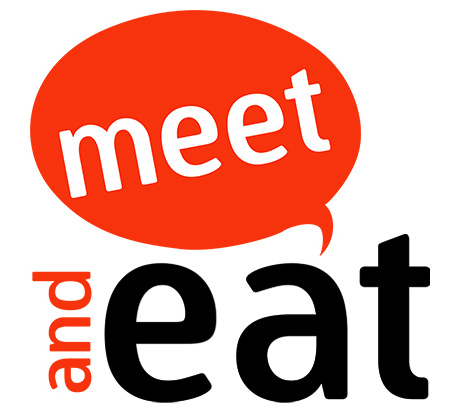 Meet & Eat
Call the church office at 689-4597 or Jenny at 240-5269 to enjoy some great meals and meet new people